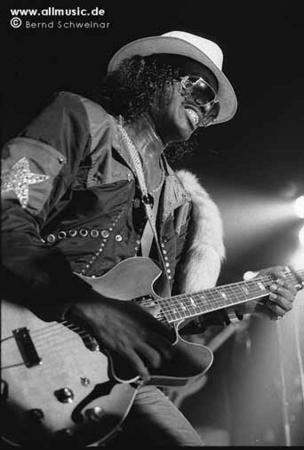 Jazz & Blues Friday
is online at mpomy.com. Is this the end? No more spectacular downloads of tasty musical rarities? I'm sure it's not as bad as all that, but you can count on a little break in this department.
Best bet is to go out on top. I'm not sayin' that this is the end, but this could be the last Jazz & Blues Friday for a little while. That bein' said, it's Johnny "guitar" Watson, who you'll find in the 'blues' section of your local record shops, but at the time of this masterpiece from Bremen (2/13/77), it was all funk!

Johnny, like so many other great artists, left us too soon, but not before he created a wealth of GREAT recording and influenced and performed with Frank Zappa. Enjoy and play this one loud.